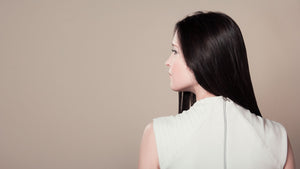 The Gotu Kola Hair Benefits
If you are searching for organic methods for growing strong, rich, and long hair, you might have come across the advice of Gotu kola hair benefits. Even though this plant has a variety of applications, its use as a stimulant for healthy hair has lately gained more popularity. The medicinal plant Gotu kola also referred to as the "herb of longevity," is thought to improve kidney and liver function, enhance skin problems, and heighten mental sharpness. 
The anti-microbial and anti-inflammatory properties of Gotu kola extract can aid with a variety of hair and scalp issues, such as folliculitis, itching, and dandruff. Gotu kola Powder prevents early graying and fortifies hair filaments profoundly to offer you fuller, brighter hair. The Goti kola hair benefits are numerous which is why you must try it.
Know Gotu Kola
The green perennial herb called Gotu kola, or Brahmi in Sanskrit, is native to warmer, tropical climates. Both traditional Chinese and Ayurvedic treatment uses it as a vital component. It is a part of the parsley group and an amazing healing plant renowned for its rejuvenating powers to balance the respiratory system, improve mood and memory lessen tension and sleeplessness, prevent baldness, and improve healthy skin. Gotu kola hair benefits is known for its wondrous properties which aids in hair growth.
How Can Gotu Kola Aid In Your Hair Growth?
Asiatic acid is one of Gotu kola's active components, and is already demonstrated to promote collagen synthesis in the epidermis. Gotu kola hair benefits includes property such as collagen which is also a factor in strong, healthy hair. By improving blood flow to the scalp, this plant also aids in promoting quicker hair growth. It is important since the blood vessels that are in the area around the hair follicles feed them. Gotu kola increases blood circulation to the scalp and promotes the growth of hair. 
Gotu Kola Effects for Hair Growth
The biggest benefit of Gotu kola in the cosmetics industry is its ability to prevent baldness. As a result, Gotu kola hair benefits in the follicle may absorb extra oxygen and nutrients, accelerating the creation of new hair. It encourages microcirculation. The benefits are as follows:
Controls Baldness And Encourages Hair Growth
Gotu kola has indeed been associated with both hair development and baldness treatment. Gotu kola hair benefits repairs the hair follicles to get stronger and is greatly able to promote the growth of healthy hair.
Enhances Hair Texture
Research has revealed that Gotu kola helps promote brighter, richer, and more controllable hair. It has also been demonstrated that Gotu kola hair benefits is to prevent baldness and splitting.
Serves to Protect The Scalp
Gotu kola hair benefits also aids in preventing scalp infections. Gotu kola's antimicrobial qualities make it the perfect component for protecting the scalp from irritation and infections.
Battles Dandruff
Gotu kola is among the best all-natural remedies for dandruff. One of Gotu kola hair benefits helps reduce and eliminate dandruff since it has antifungal characteristics. Malassezia is a yeast infection that causes flakes.
Enhances Blood Flow
It is widely called Gotu kola and promotes blood flow to the scalp. Flavonoids in Gotu kola make it a great option for enhancing scalp blood circulation.
How Can You Apply Gotu Kola Extract To Strengthen Your Hair?
Gotu kola can be used in a variety of ways to promote hair growth, including as shampoos, mists, and oils. Furthermore, you can mix it with other plants like Brahmi, Shikka, and Turmeric that promote hair growth. You must use Gotu kola regularly and for a lot longer if you want to encourage hair growth. 
Ways To Know Your Hair is Healthy
Do you worry about the condition of your locks? Do you feel like you're losing a little bit too much blood? we've got suggestions for keeping your hair healthy and happy all the time. Here are the list to know if you have a healthy hair and how Gotu kola hair benefits will convince you to shift to natural hair care. 
You Have a Smooth Hair
No one likes their hair to become twisted up when they brush their fingers through it! Healthy hair must always feel soft and moisturized rather than stiff and dried. Long hair typically indicates healthy hair growth, but if you dye it too frequently, you could end up with long, damaged hair. So take a close look at how those locks seem!
You Shed Minimally
It's essential to give heed to the amount of hair you're shedding, whether it's on your mattress, in the bath, or you brushing or combing. Although it's completely normal to shed, it's crucial to understand when it's too much. Around 80 threads per day are the ideal number to shed. You're on the proper path if you're simply observing a few threads each day.
You Have No Dandruff
Dandruff must never be acceptable when it comes to hair aspirations! Malassezia globosa, a yeast-like fungus, accumulates in your hair follicles and causes dandruff. This condition can be treated with a shampoo containing zinc pyrithione or selenium sulfide. 
Although these shampoos won't get rid of your dandruff, they may reduce how quickly the skin cells on your scalp shed. Although excess hair cleaning does not create dandruff, doing so can harm your strands in other aspects.
Moisture Has a Positive Effect on Your Hair
The state of our hair is frequently well shown by humid conditions. If your hair is unhealthy, it will frizz when exposed to moisture. Excessively porous hair completely loses its capacity to withstand dampness! If your hair is naturally curly, this must stay curly, and if it's naturally straight, this must stay straight. Healthy hair must react to moisture by maintaining its textured look.
Glowing Hair
Natural shine that is not overly oily must be present in healthy hair. Shiny hair is a sign that your hair cuticles are smooth, as they should be, enabling light to reflect off of them. Strong treatments, leave-in conditioners, and lubricants may contribute to making harmed hair appear less dull.
Minimal Breakage Experience
The damage is not good. If you bleach your hair too frequently, it may become exceedingly brittle and dry and thus will break with minimal to no force. The majority of the time, giving your hair a little tug will cause it to return to its normal state. If your hair is breaking, stop coloring it right away and give yourself a thorough conditioning treatment.
Conclusion
Gotu kola hair benefits are amazing even if you take them orally or simply apply them to your scalp they can still give their best benefits. Gotu kola is not only effective for hair but also has tons of benefits for your body and overall wellness. You can find several Gotu kola for sale in different forms. Add GotuKola hair products to your hair care routine now!
---